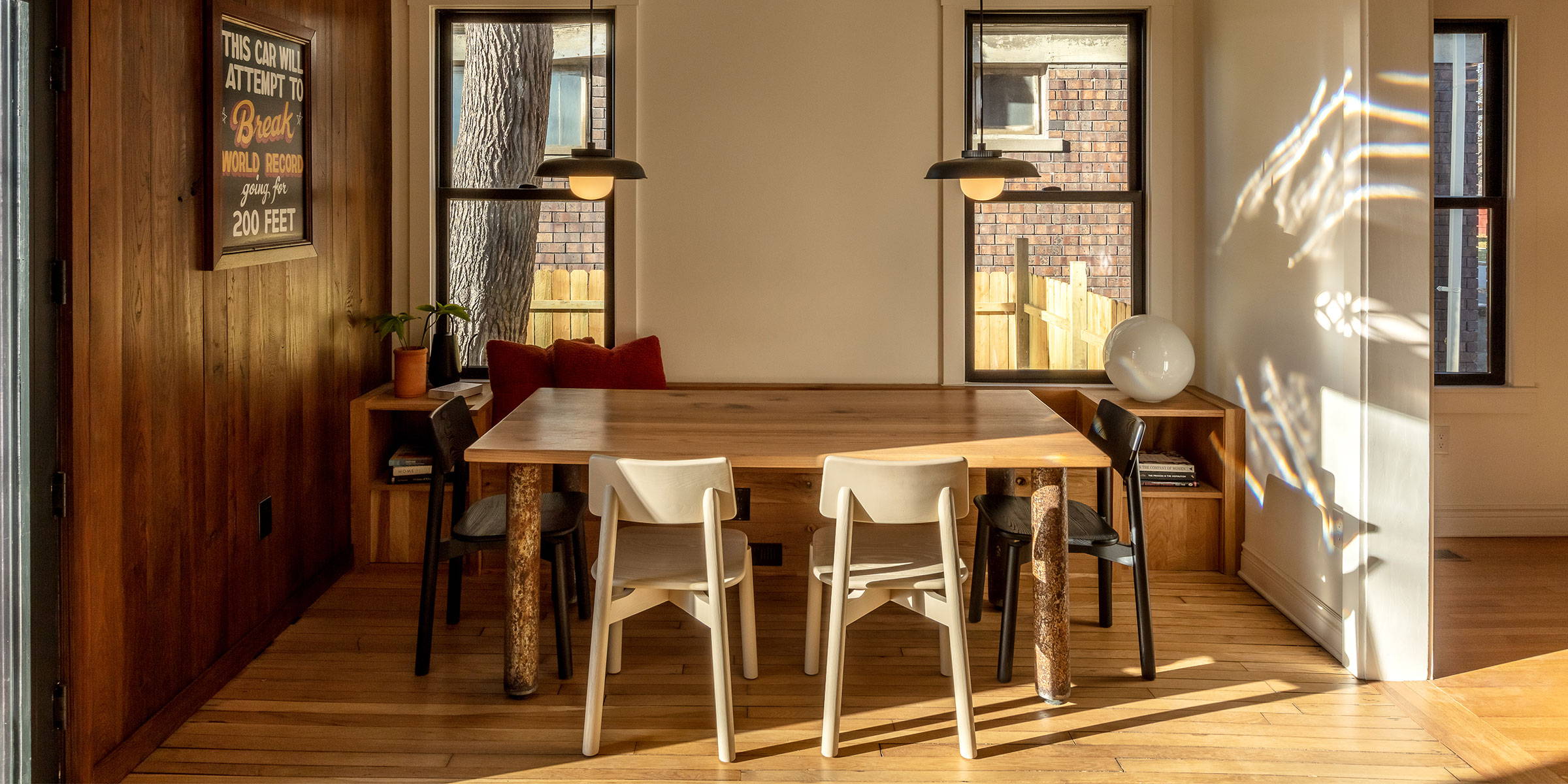 WT PHILLY HOUSE:
A WHOLE-HOME RENOVATION

Project Type: Residential Design, Full-service Interior Design
Location: Detroit, Michigan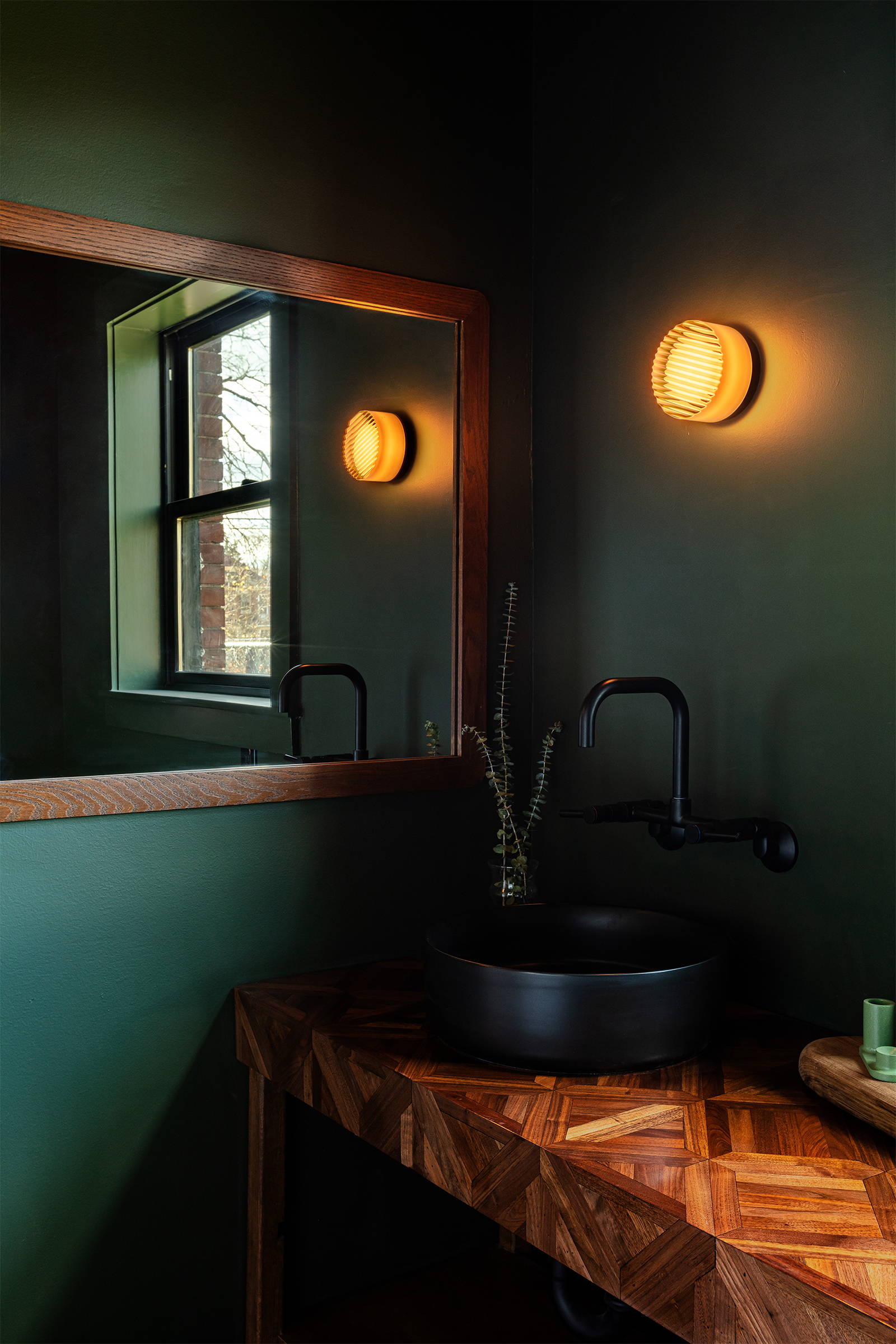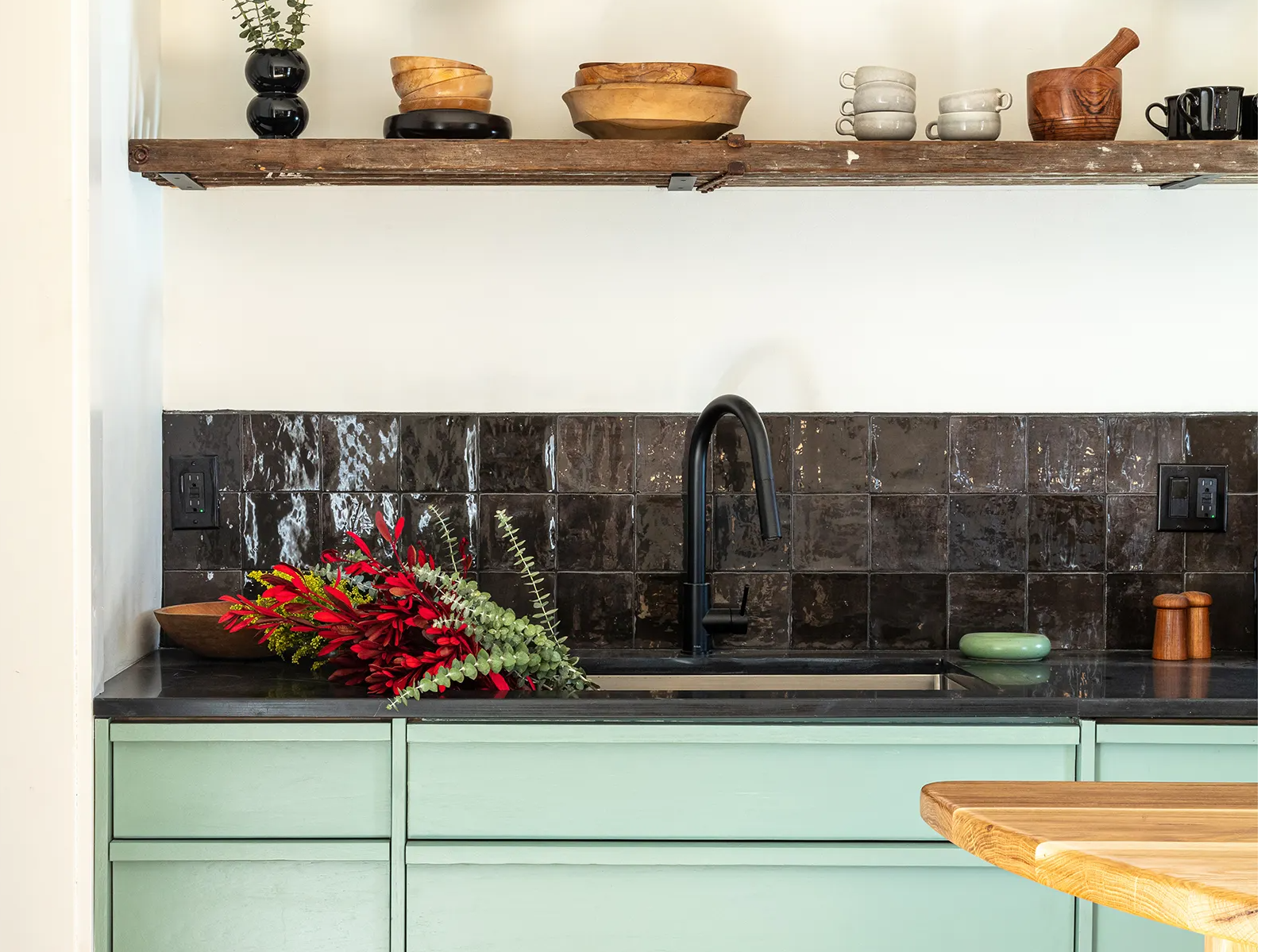 Our first goal for the Philly House was to modernize the interior architecture and interior design while keeping the original story and character by incorporating reclaimed materials. We adjusted the house's layout to fit our 21st century lifestyle, including adding a bathroom on the first floor. We also doubled the kitchen's size by removing one wall and pushing another wall back, creating a communal space that opened up to a dining area with sightlines to the living room.
The design intent for the Philly House was to incorporate reclaimed materials in a novel way. We reused salvaged materials from the house itself, including the basement metal support columns as a table base, retired basketball court flooring for a living room end table and bedroom flooring, and the lath board for a credenza.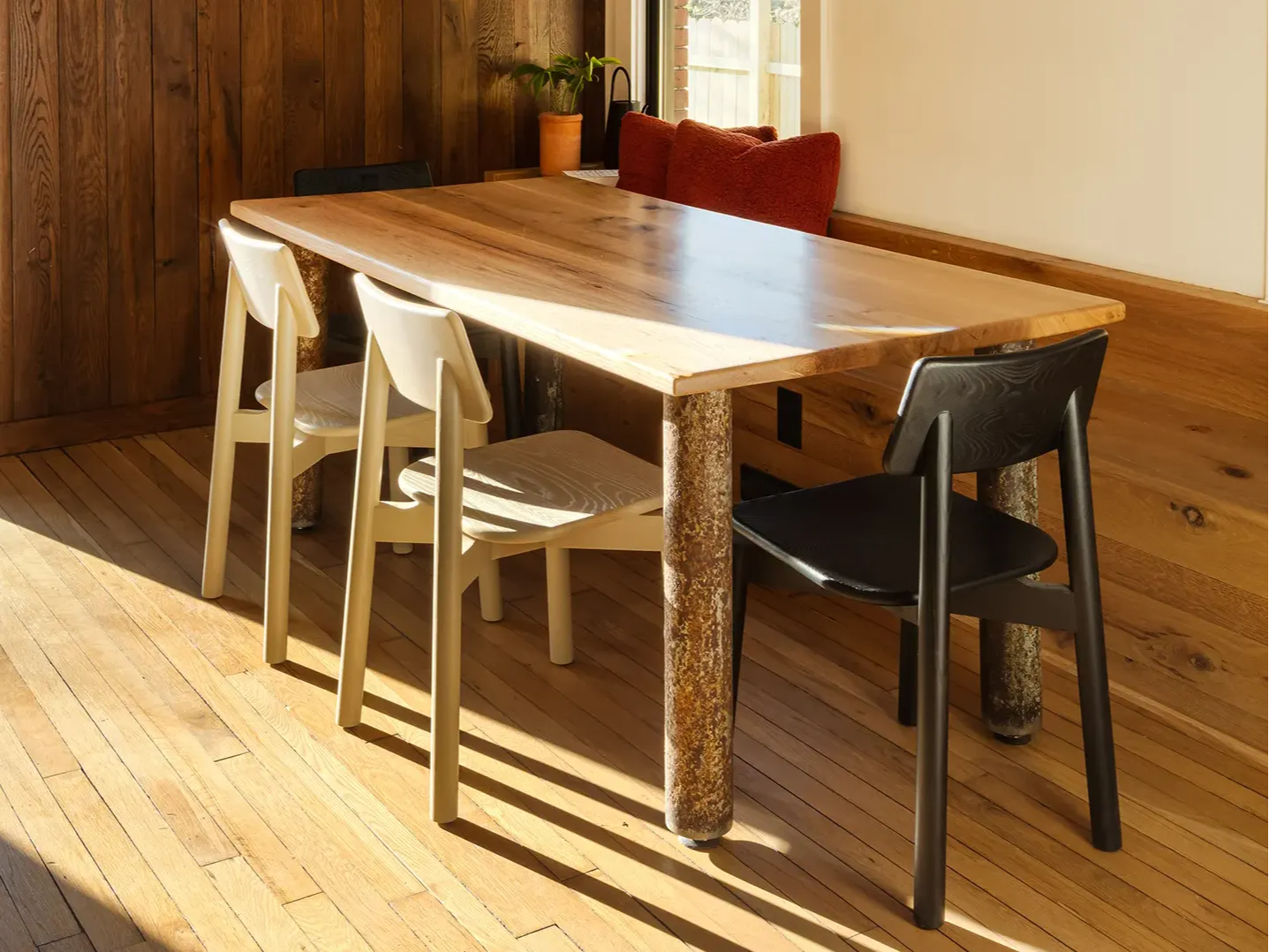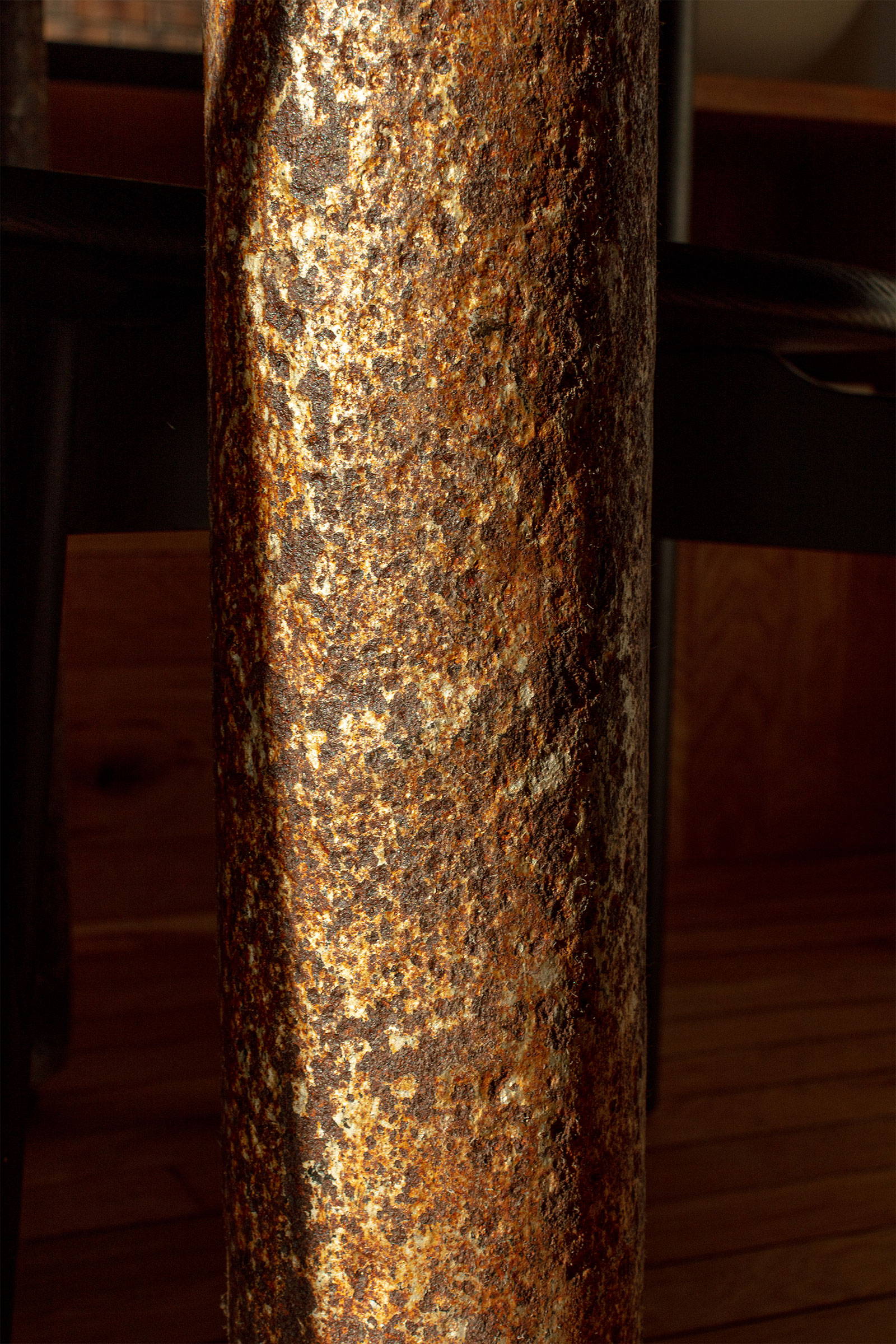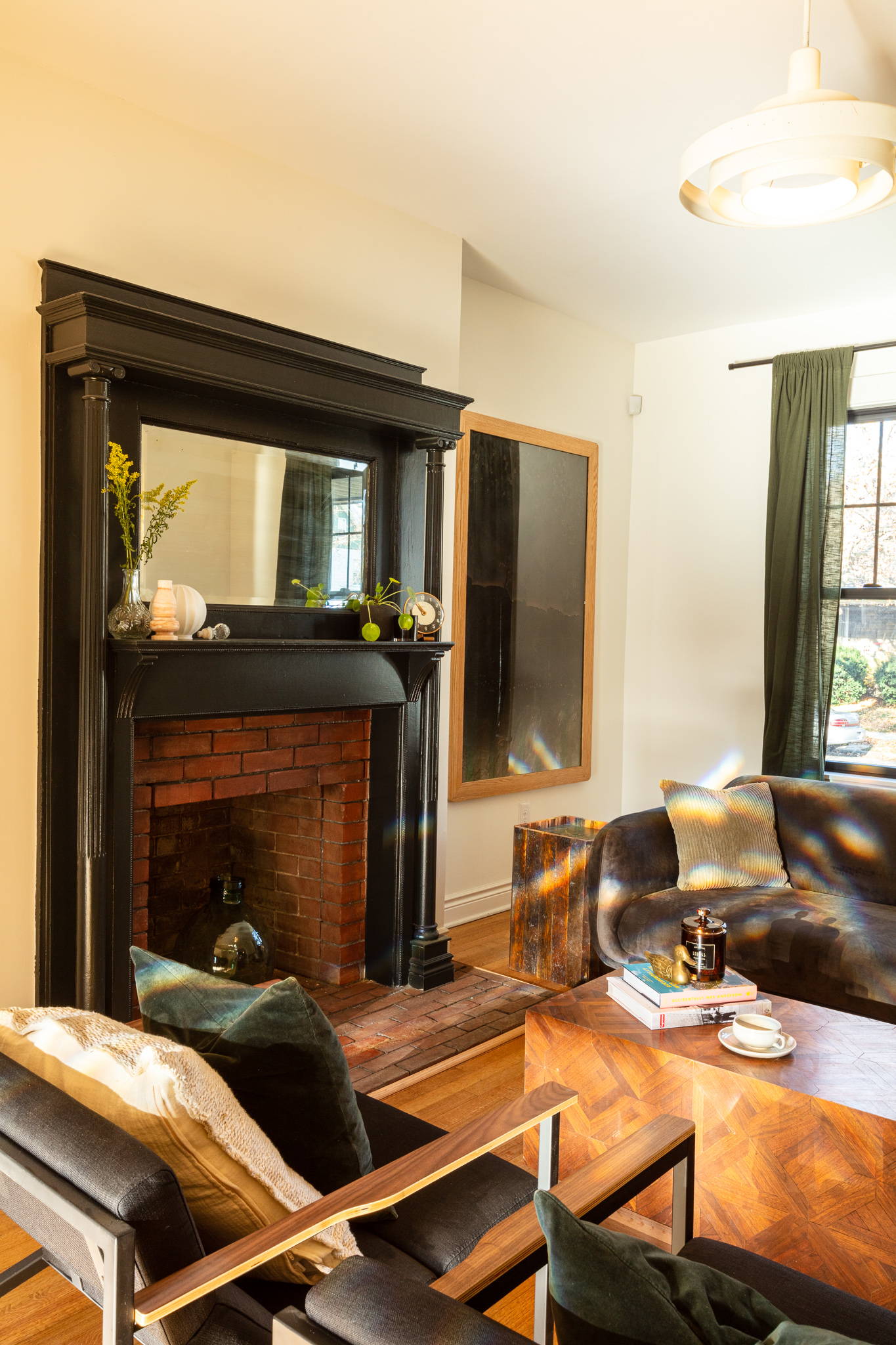 We poured our all into the kitchen update–undoubtedly the most important room of any home. Warm wood tones are balanced with cool emerald greens and black and gold accents to create a modern aesthetic using as many sustainable materials as we could muster. The banquette millwork was constructed from salvaged church pews and reclaimed white oak timbers. We used these same materials to design our very own half-moon kitchen island. The countertops were created using salvaged science lab tabletops from Marygrove College, made out of a durable, heat resistant phonetic resin that has the look and finish of soapstone.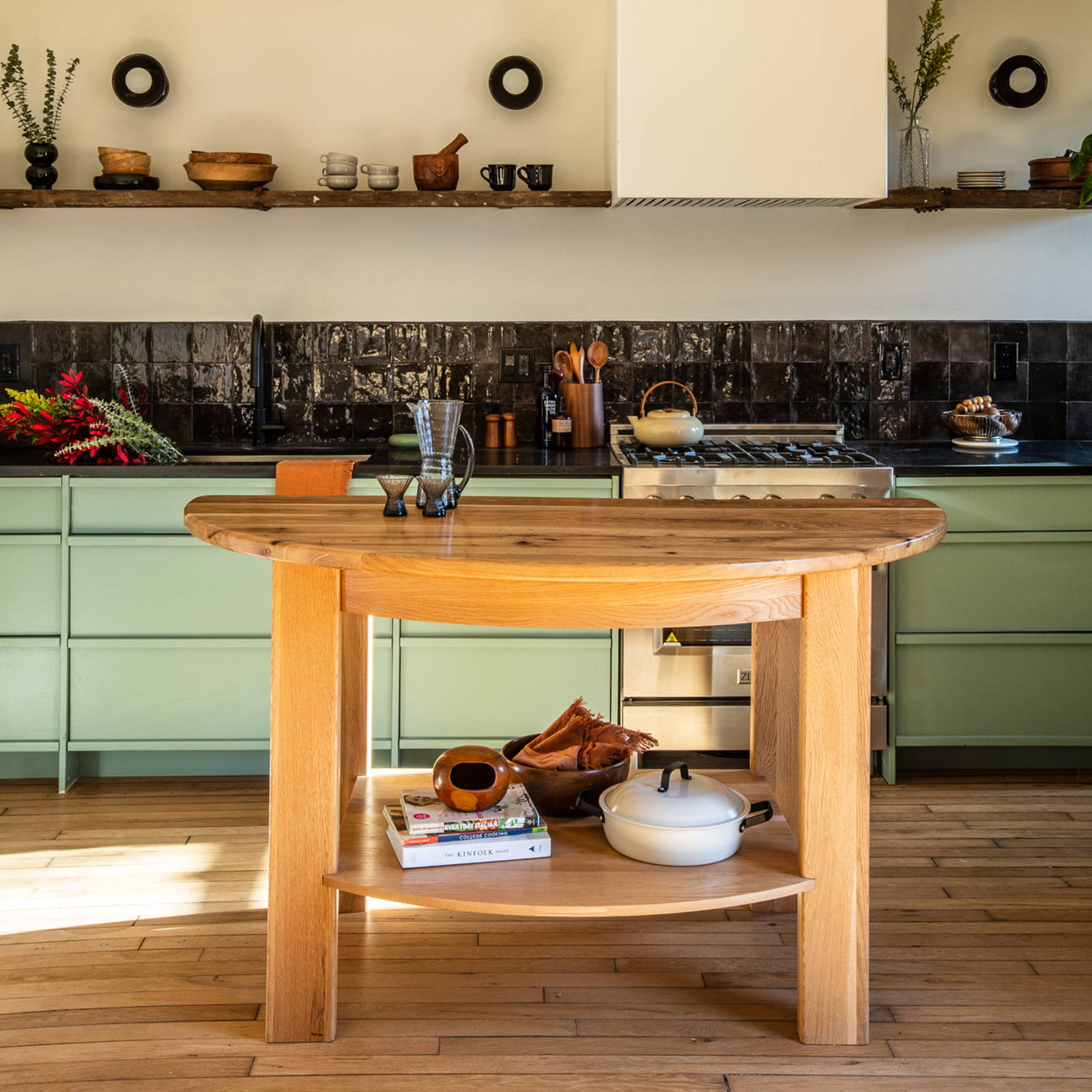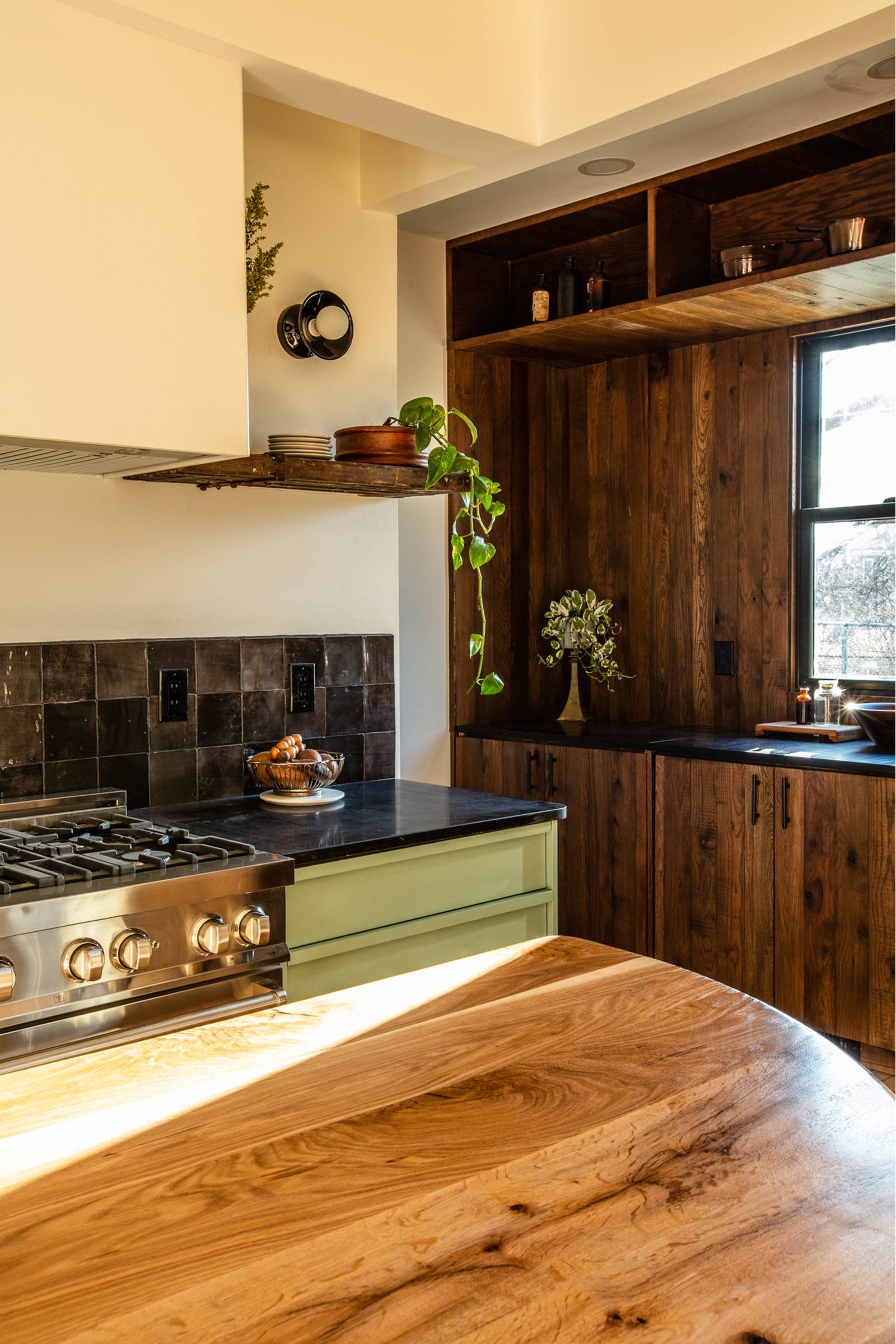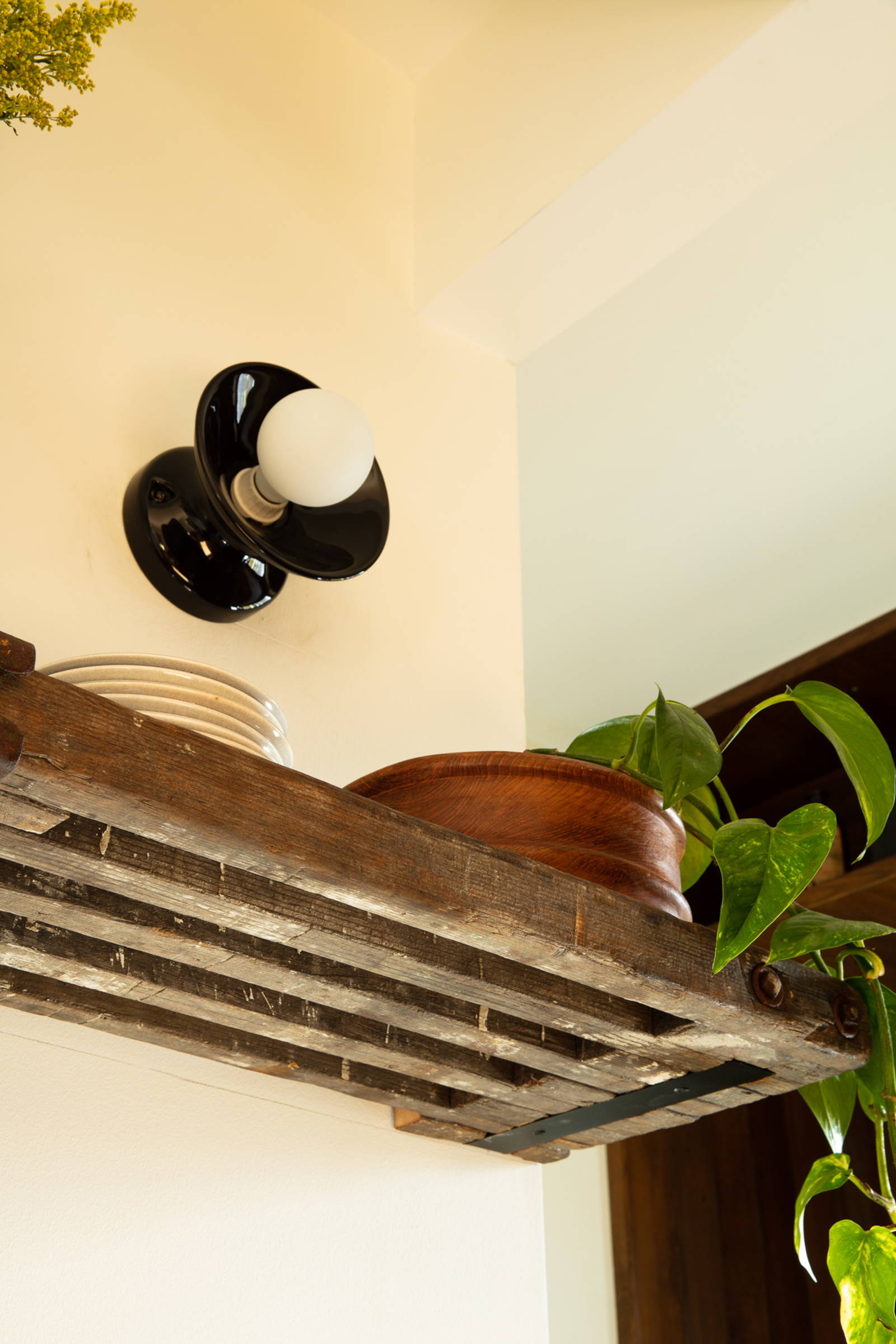 Another goal was restoring the home's historic design moments and adding a few of our own. The foyer had architecture detail that turn-of-the-century architecture is famous for: tile entryways and tin ceilings. We completely restored the colorful tile and replaced the tin crown molding to complete the welcome-home experience.
A few of the Philly House's millwork features were in disrepair. We salvaged some key structures from a few historic houses in Corktown, Detroit's oldest neighborhood, including the first floor staircase and the beveled glass fireplace mantel. One of our favorite modern additions to the house was a spiral staircase, gifted to us by a Boston Edison neighbor. It was painted a deep green and installed as a connector to the second and third floors.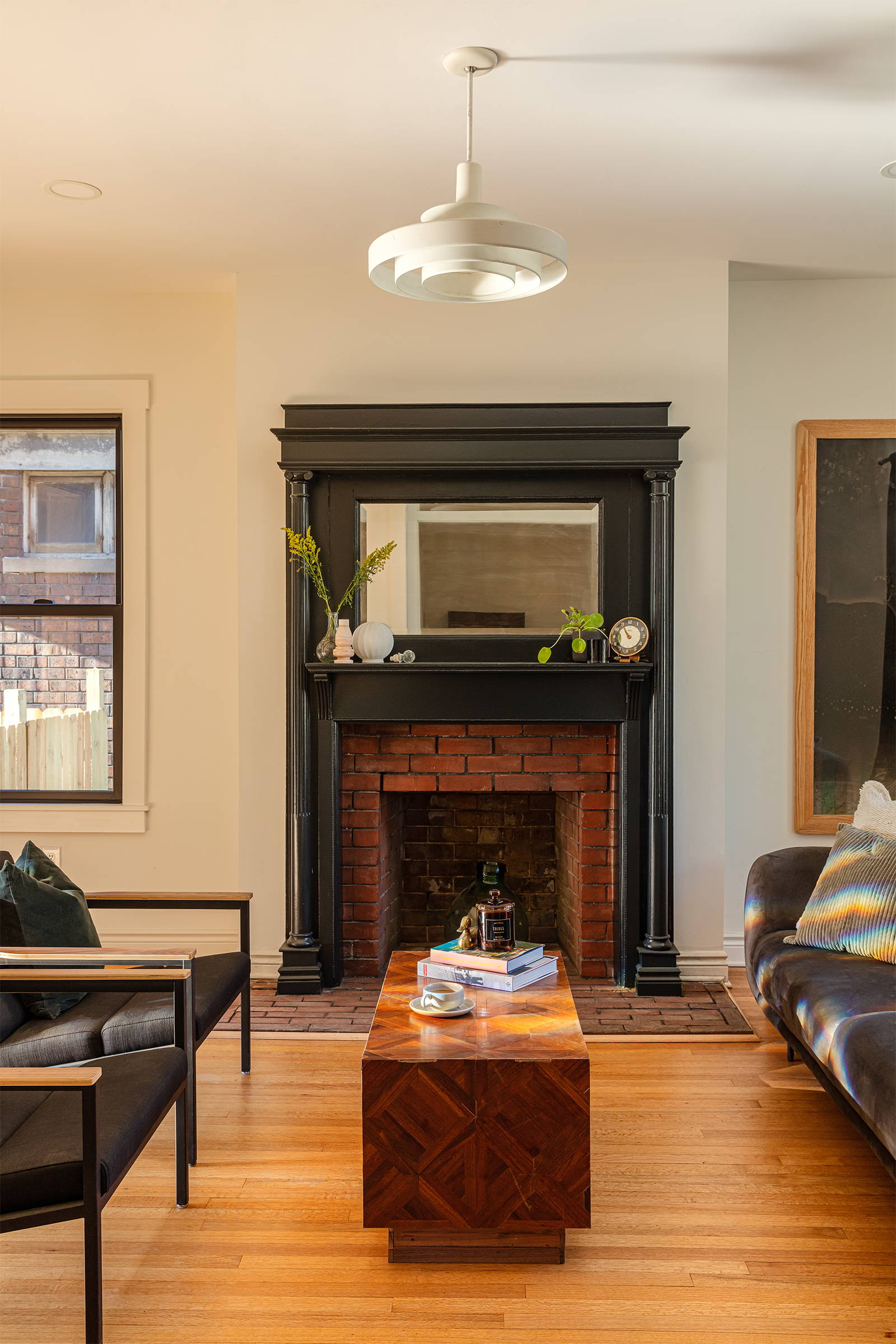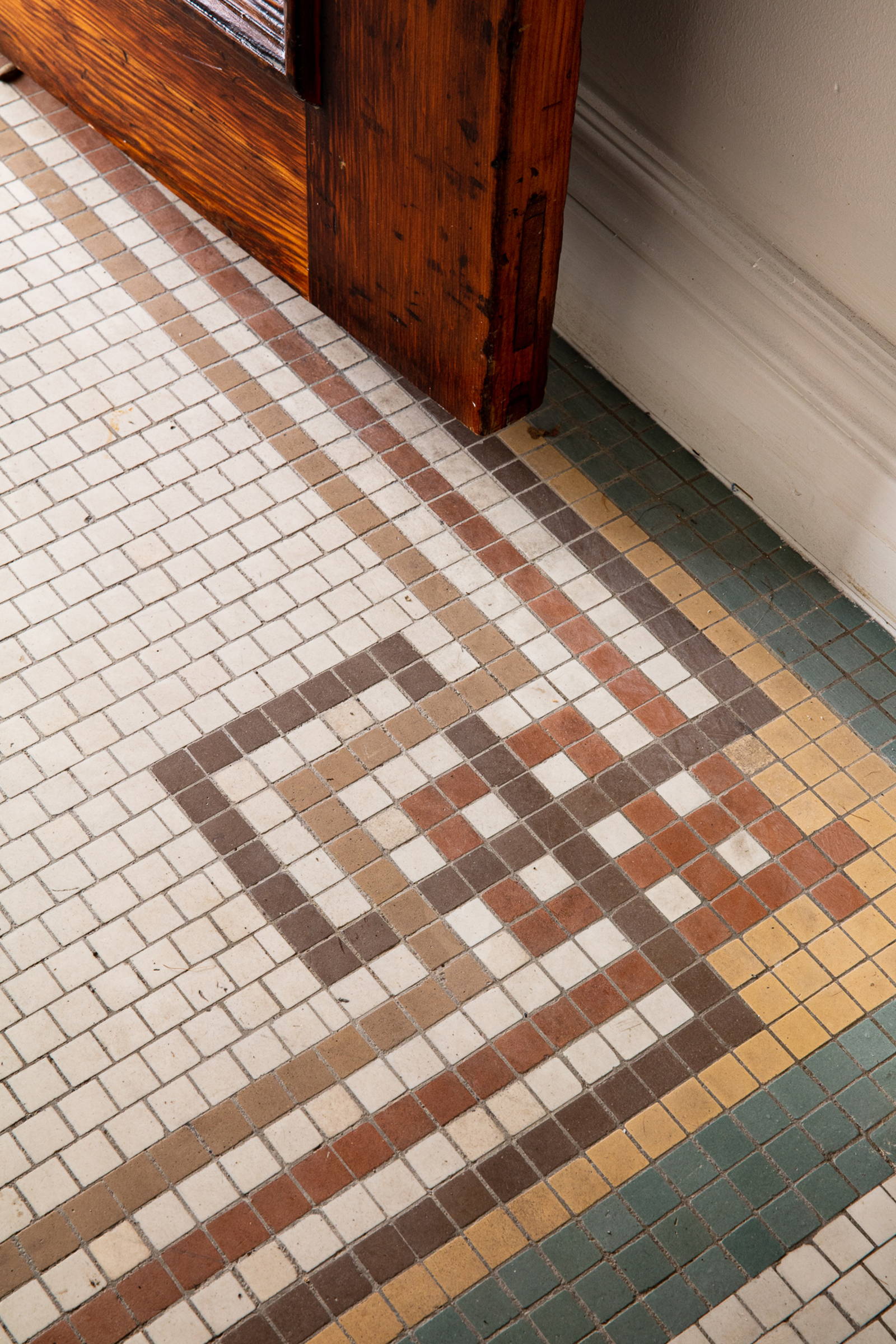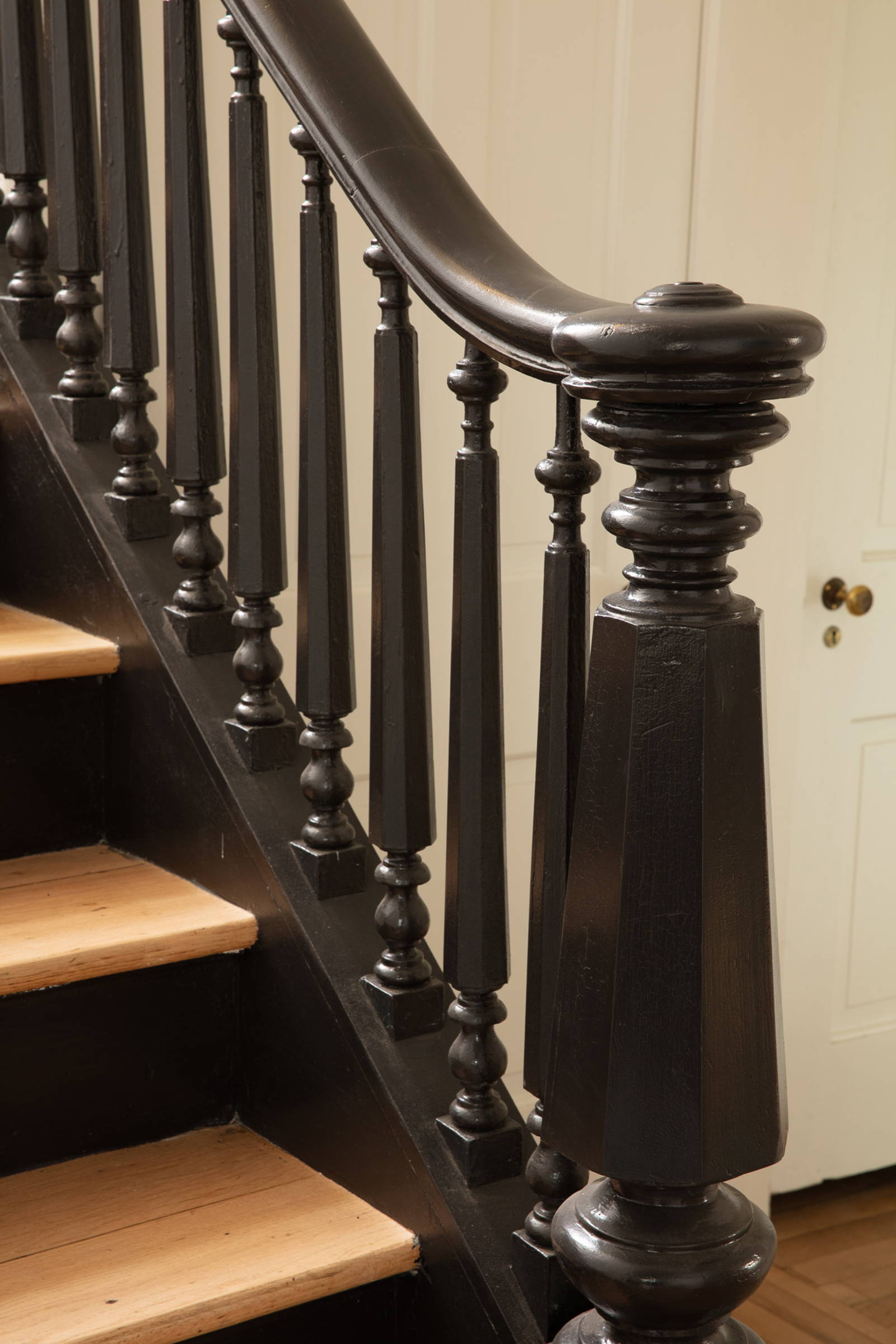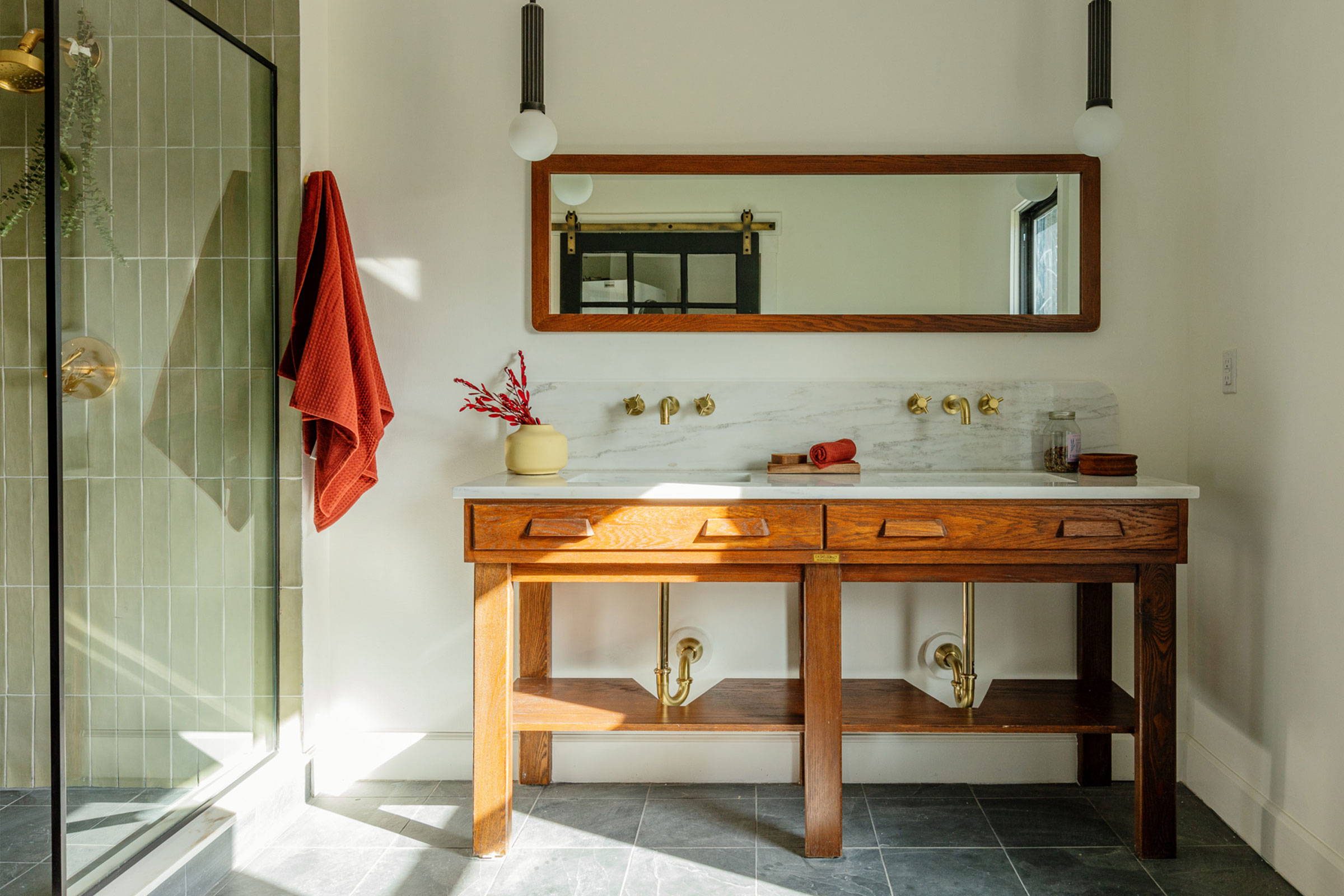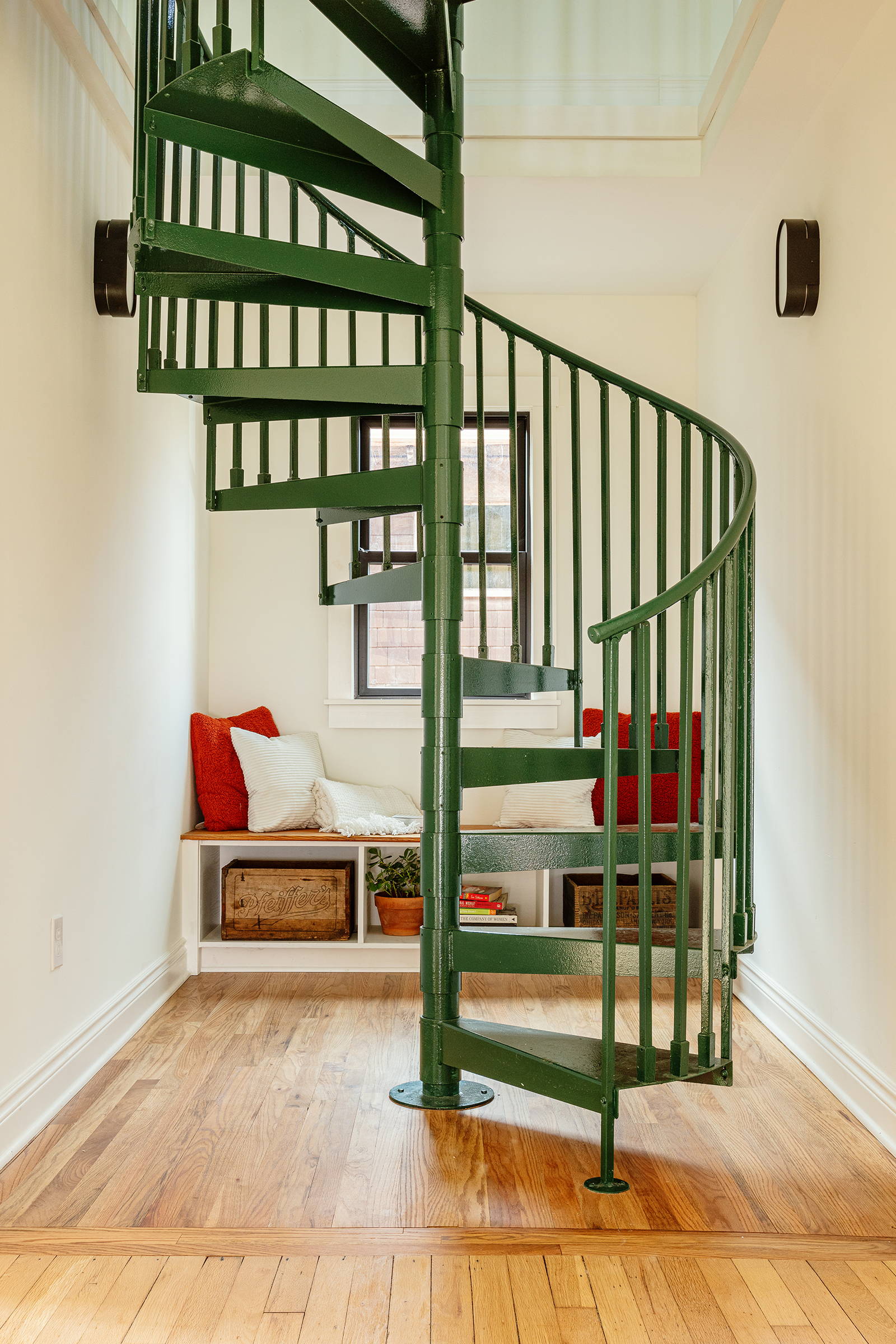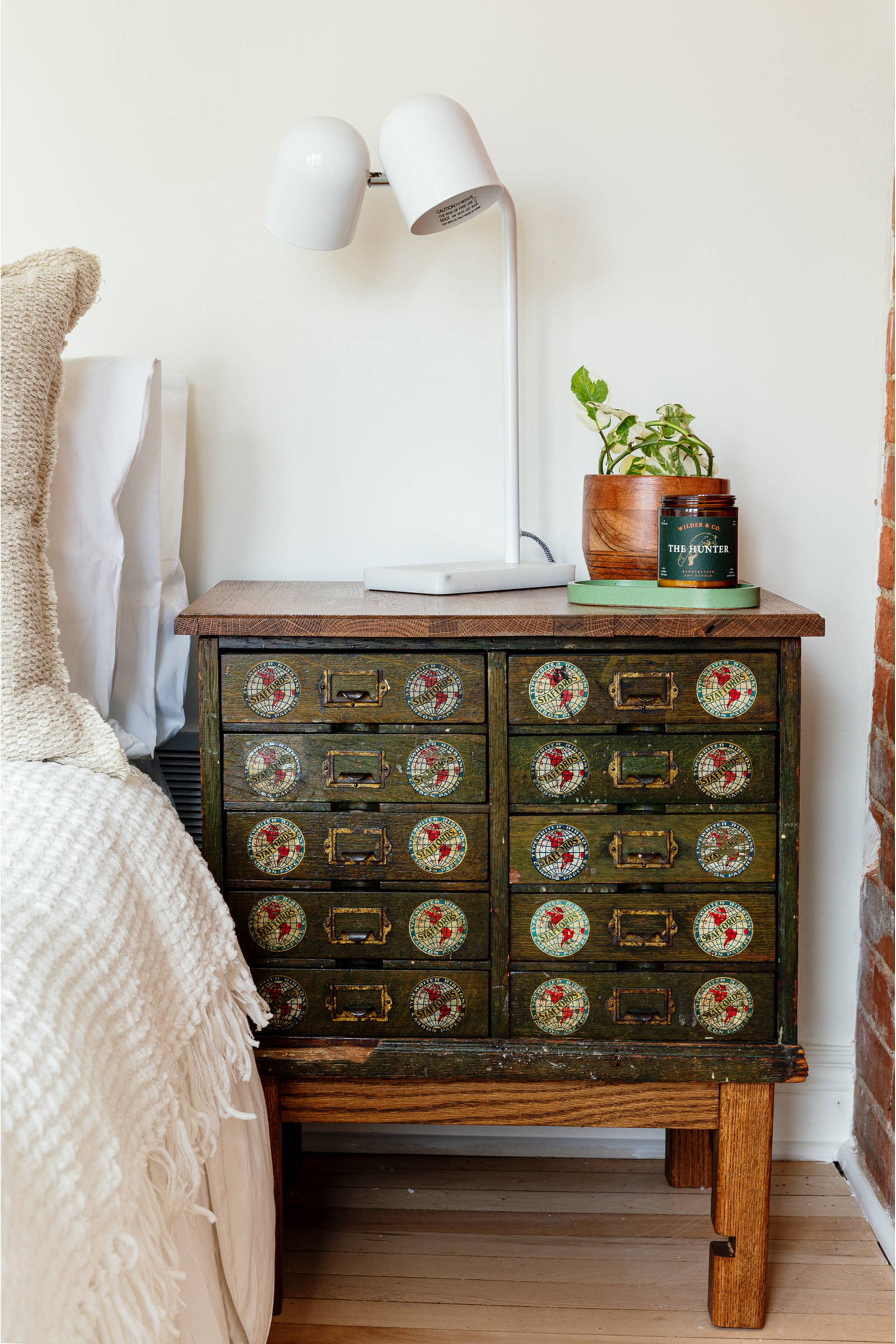 The Philly House was our most ambitious project to date–one that will stay with us forever. It taught us to trust our instincts, whether we're saving a house or salvaging a material. When we invest in second chances, we get to create a whole new story.
---
FEELING INSPIRED?
Work with us on your next interior design project!

We love to partner with people who share our values of sustainability and our love for modern design. Drop us a line if you'd like to work with us on your next home projects or commercial built-out. We can help make your space one of a kind.
---
SHOP THE PHILLY HOUSE LOOK:

Enter your email address to stay up to date on latest projects.