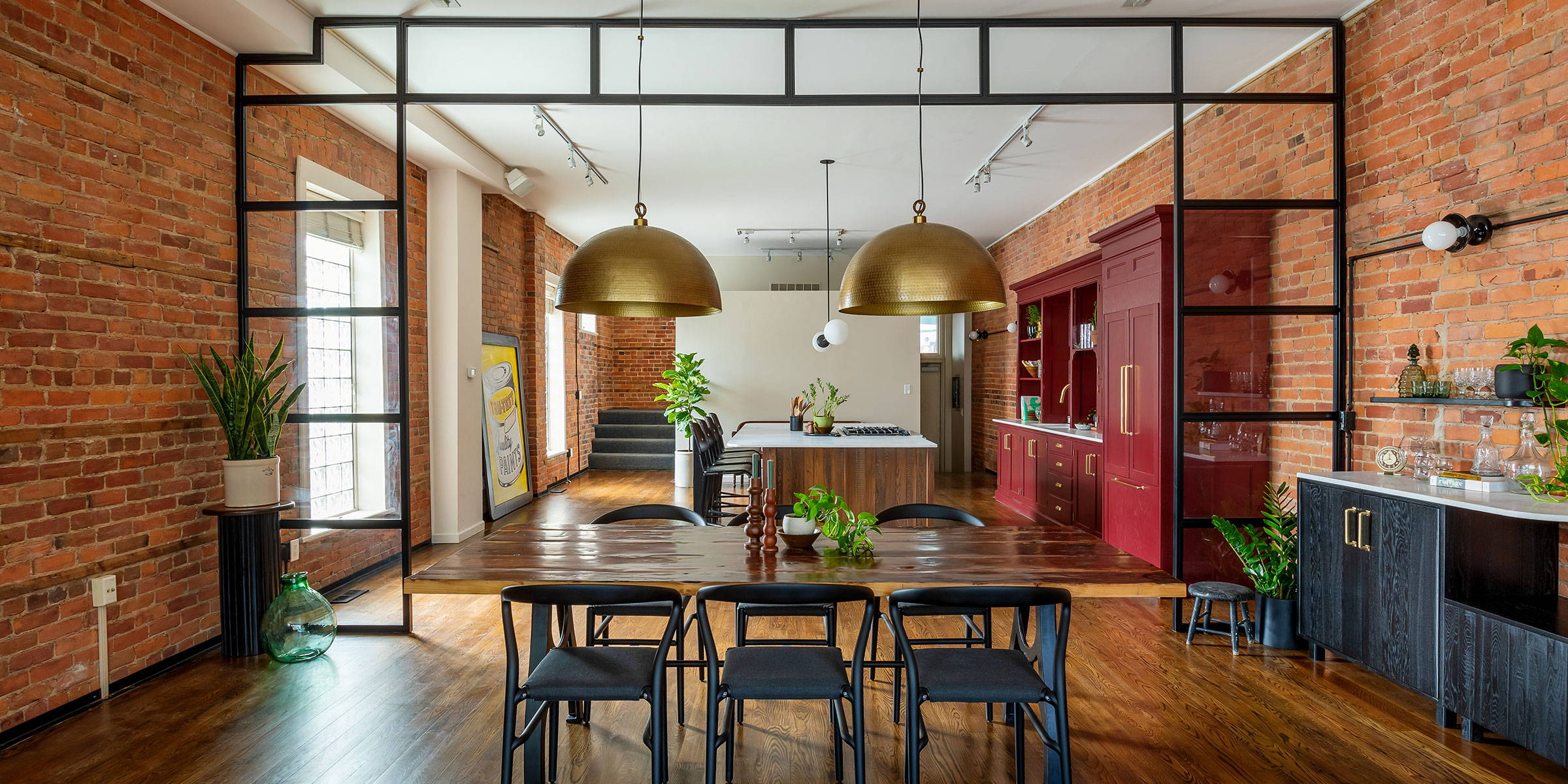 MILWAUKEE LOFT: INTERIOR DESIGN FOR THE HIGH LIFE

City living doesn't get more stylish than a Detroit loft apartment. Woodward Throwbacks was honored to bring our interior design style to our client's new home in the Milwaukee Junction neighborhood of Detroit. This interior design project features some of our largest reclaimed pieces to date, helping create sophisticated moments inside such an expansive, industrial-forward space.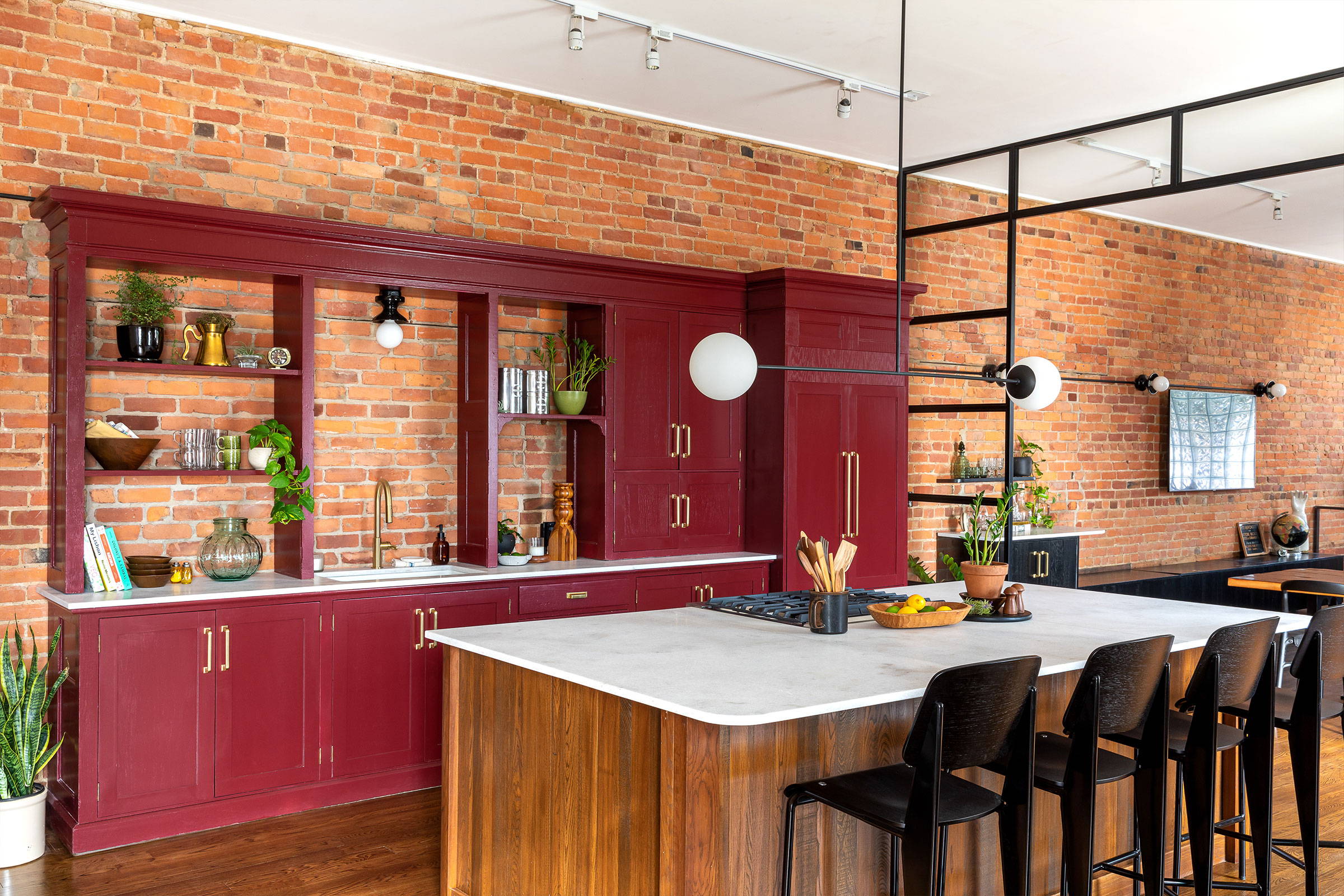 Interior design renderings of the apartment loft.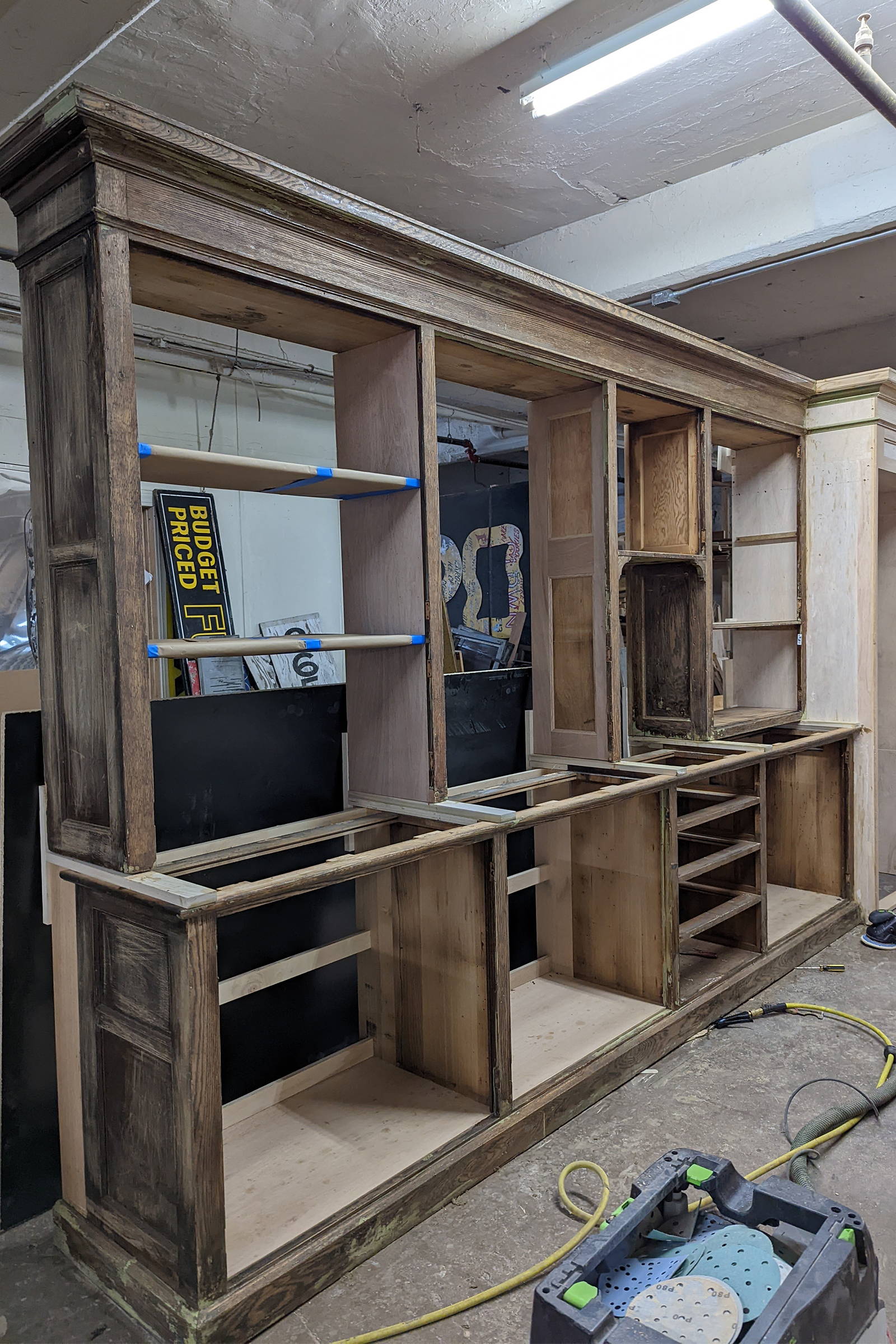 Progress on the restoration of the kitchen console.
Reviving Detroit's Recent History
The design features a rich mix of wood, white marble, and metal to play off the existing exposed brick. Our aim was to make an industrial space built in the early 1900's feel like a true modern home.
The loft apartment's main feature is a restored wooden cabinet salvaged from a local legendary woman-owned business, Detroit Hardware Company, that closed down when it was just shy of 100 years old. The historic hardware display had its final homecoming as a one-of-a-kind kitchen console, made anew with a few coats of red that was found in an automotive paint swatch book.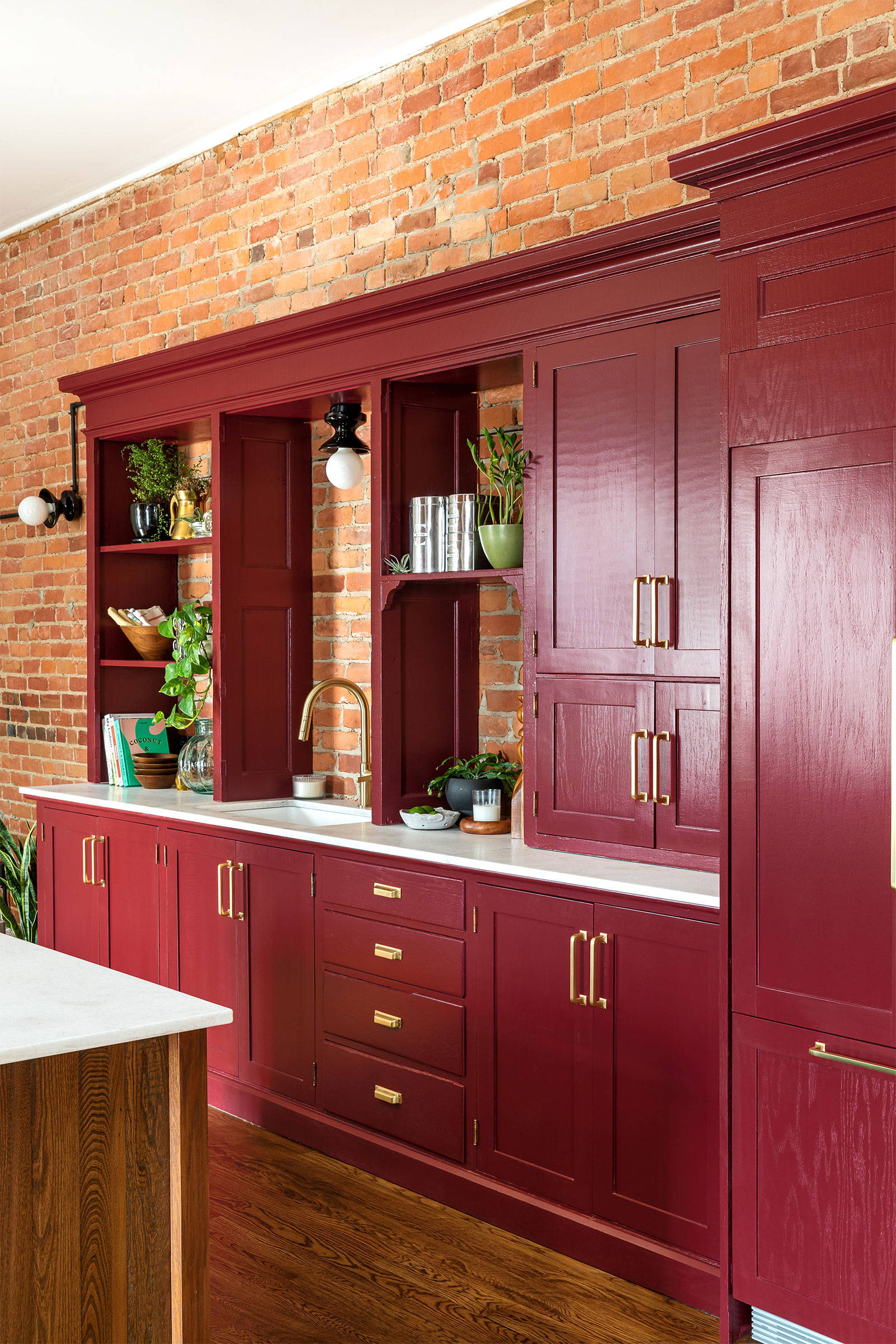 The hardware cabinet was transformed into a multi-purpose kitchen area, complete with a kitchen sink and panel-ready fridge.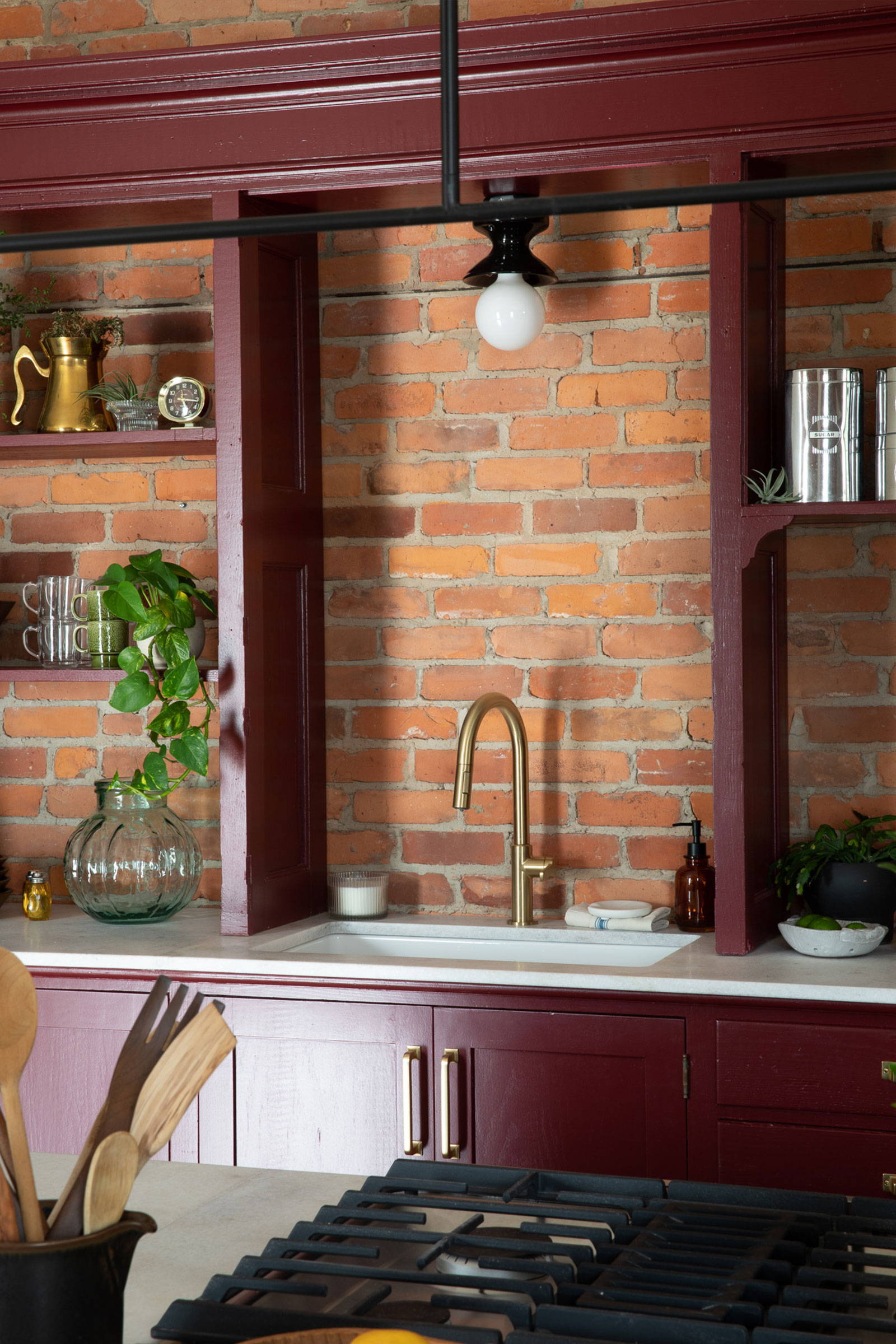 White marble countertops, salvaged from Marygrove College, and brushed gold hardware complete the kitchen console's unique look.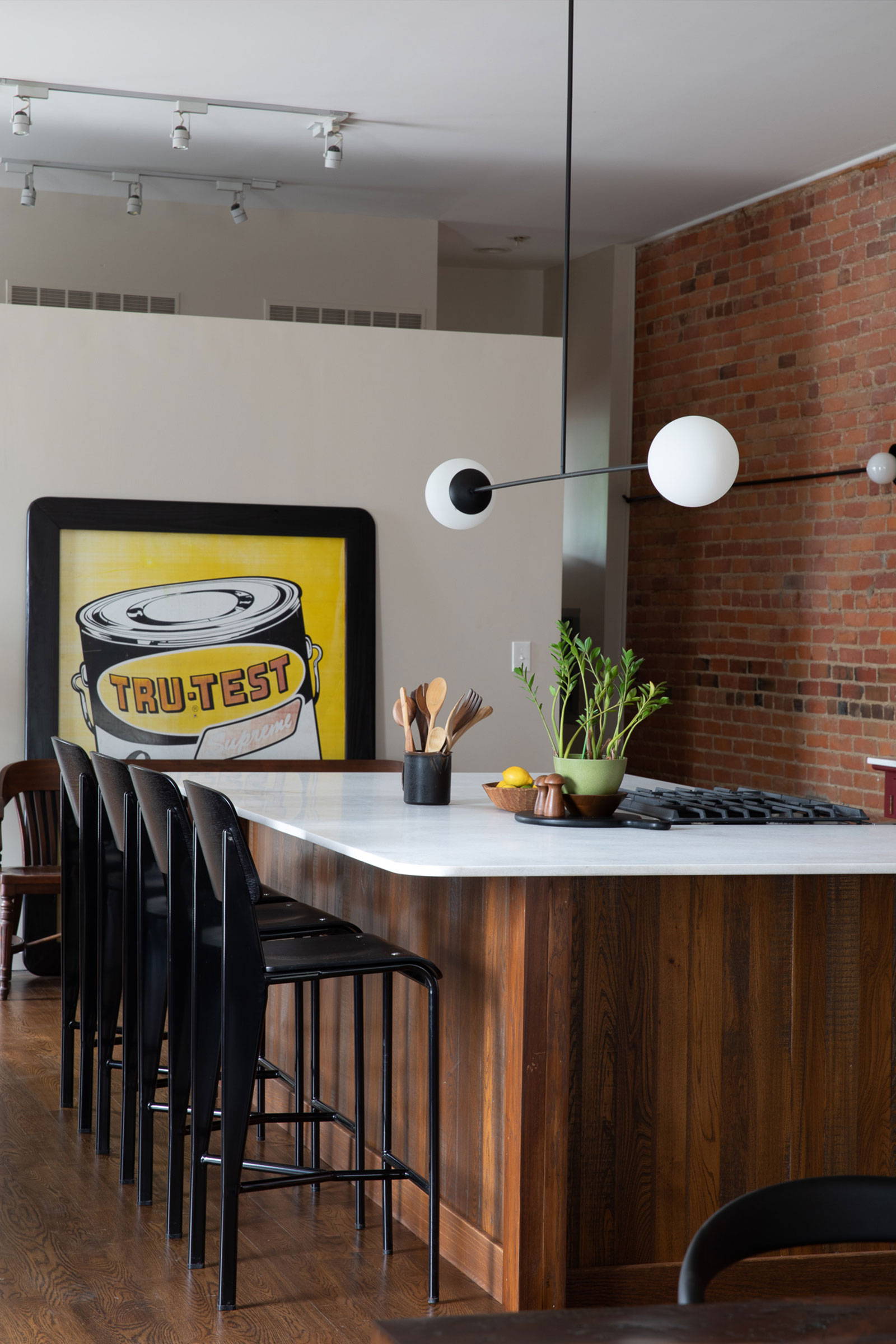 Custom-built kitchen island features white marble countertops, salvaged from Marygrove College, and reclaimed wood paneling.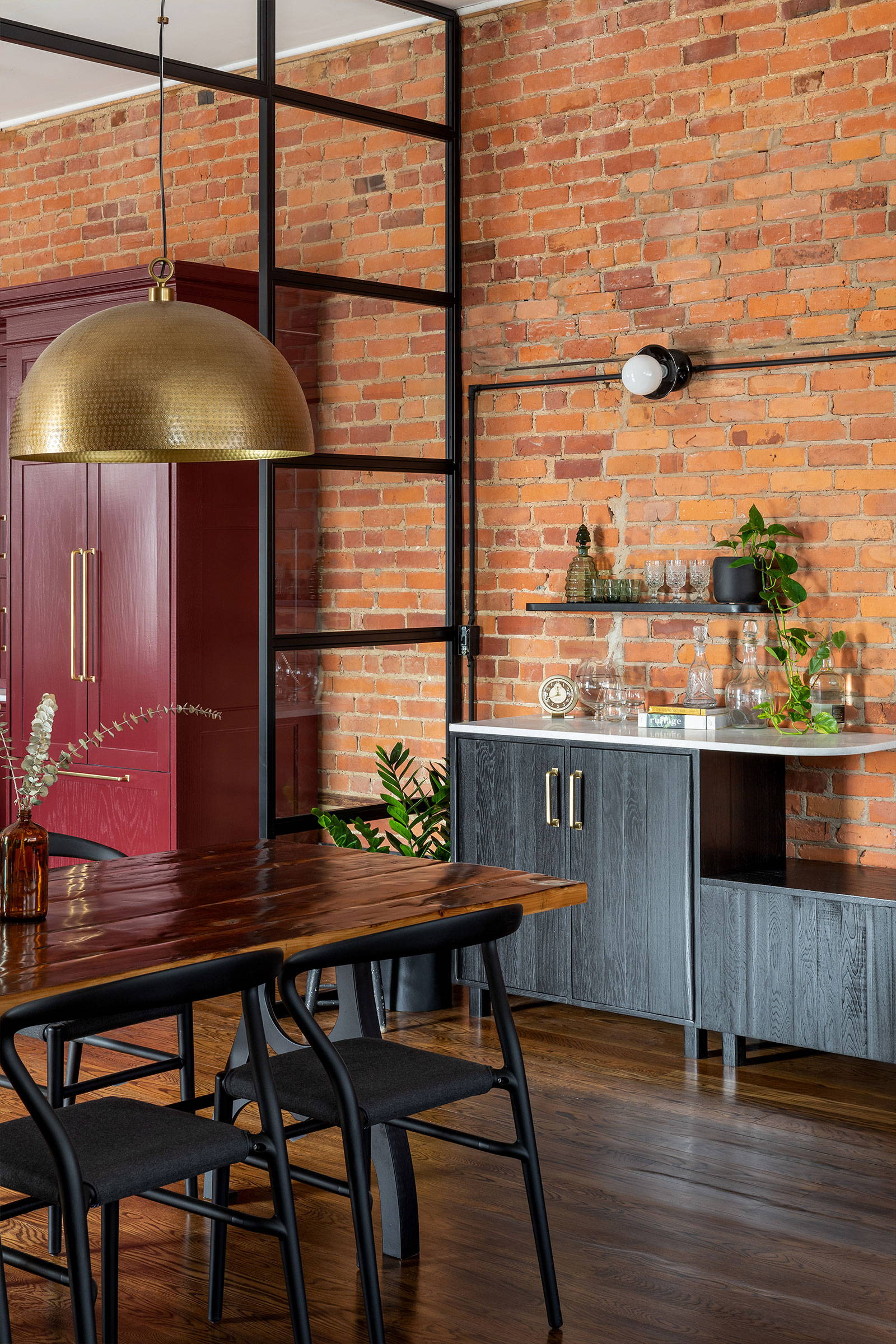 A custom-built bar area, strategically centered between the kitchen and living room, continues the flow of the loft space.
Intimate Moments in an Open-air Floor Plan
Entertainment was the main intent of the interior design project. A large metal partition, crafted by Weldwork, creates a subtle separation between key areas of the loft. Millwork and seating areas, all custom-built by Woodward Throwbacks from reclaimed materials, create moments for socialization and side conversations while tying the space together with rich color and textures.
Metal partition separates the kitchen from living room areas. Dining table designed by Woodward Throwbacks from reclaimed barn flooring, similar to our popular Ella Table.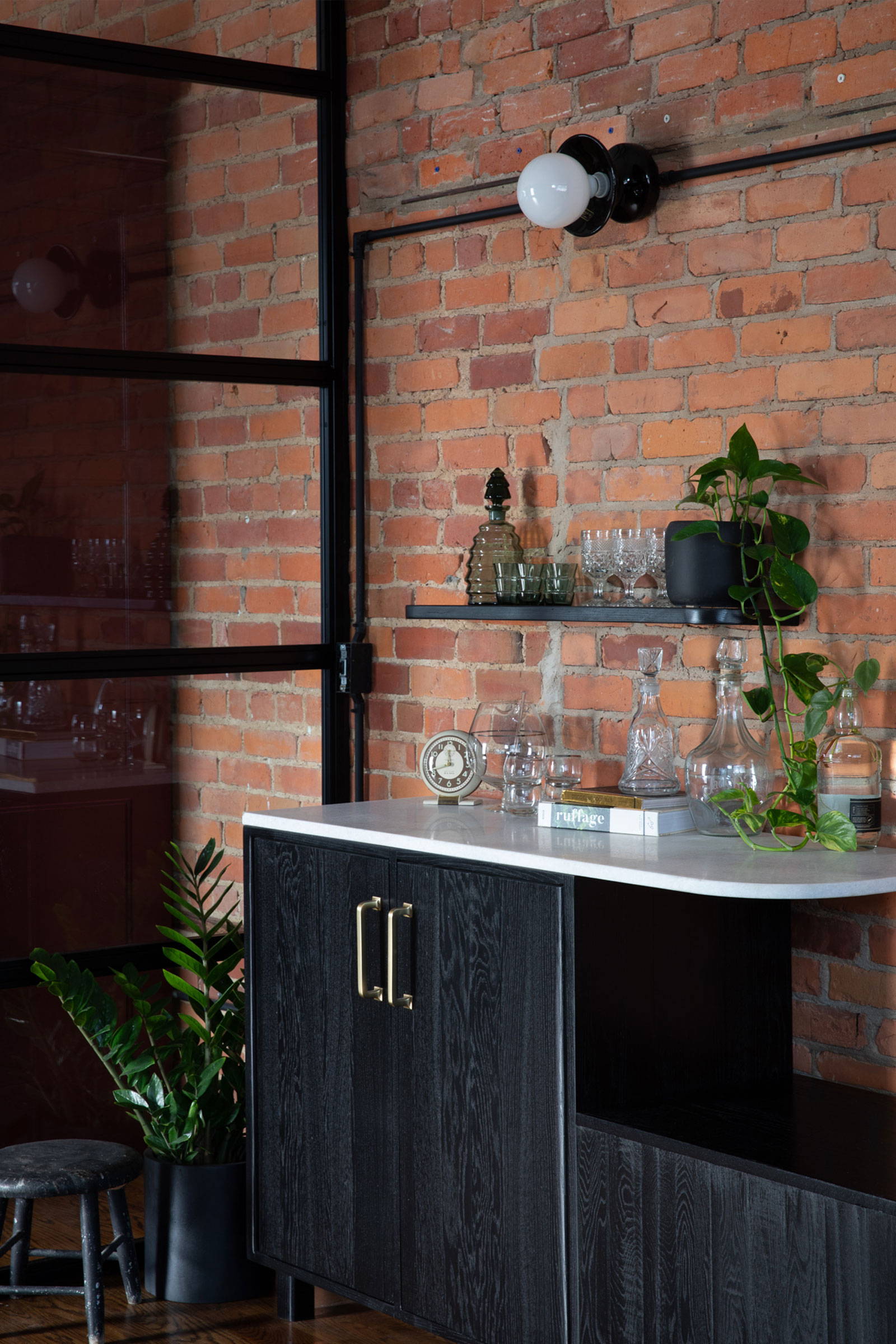 Custom-designed ten-foot bar serves as an entertainment console with storage and a bench for extra seating.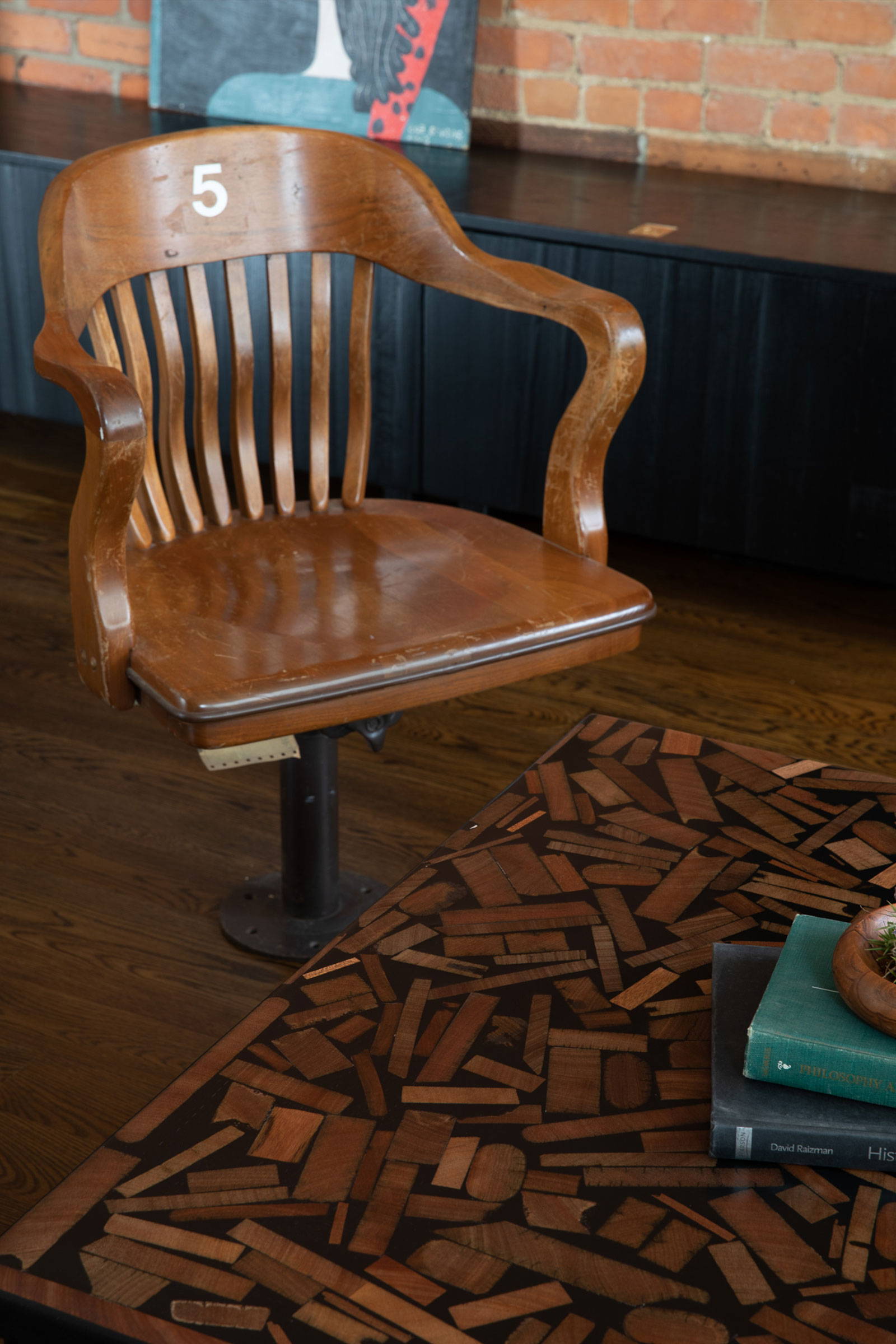 FEELING INSPIRED?
Work with Woodward Throwbacks on your next
interior design project!

This project was a testament to our love for saving unique reclaimed materials (no matter how large!) to make one-of-a-kind designs that are as unique as your space.
We love working with clients who trust our expertise. Drop us a line and let Woodward Throwbacks help your home renovation projects and interior design come to life.
---
SHOP THE MILWAUKEE LOFT LOOK:

Enter your email address to stay up to date on latest projects.